New CEO and COO of Stedin Group
The Supervisory Board of Stedin Group has announced that it has appointed Koen Bogers as the group's new CEO and Trudy Onland as the new COO. Koen Bogers (51) succeeds Marc van der Linden, who will resign his position on 1 June 2021. Trudy Onland (46) succeeds Judith Koole, who announced at the end of last year that she would be stepping down as COO. Koen Bogers will join the board of management on 1 May 2021 and Trudy Onland on 1 June 2021.
Until recently, Koen Bogers was managing director at Babcock & Wilcox in Denmark; a position that he had held since 2018. Prior to that he worked for Siemens for 20 years in various management positions in the area of energy, the energy transition and infrastructure.
Chairman of the supervisory board Doede Vierstra: "Koen Bogers is a very competent leader with a passion for the energy sector. We are very pleased that he will be joining Stedin Group. His ample experience with the challenges associated with the energy transition gained over the course of his career and strong focus on collaboration are a good match with the ambitions of Stedin Group and the challenges it faces. At the same time, I wish to thank Marc van der Linden for his dedication and significant contribution to the company over the past four years."
Koen Bogers: "I am very pleased to have been appointed as CEO of Stedin Group. In my previous positions I have experienced how crucial the role of grid operators is in the energy transition. As the grid operator in a large part of the Randstad area and the provinces of Utrecht and Zeeland, Stedin has an important social responsibility towards its 2.2 million customers. I am looking forward to tackling this transition together with my colleagues while providing partners, such as municipalities, and, of course, Stedin's customers with reliable, affordable and sustainable energy."
Trudy Onland started her career at KPMG. For the past twelve years, she worked at Dutch railway company NS, where she held various positions. In addition to being in charge of customer service, for example, during her final years at NS she held the position of Maintenance Director for the railway company's fleet.

Chairman of the supervisory board Doede Vierstra: "I am delighted that we have been able to fill these two positions successfully in such a short period of time. This brings Stedin Group's management board back to full capacity. The climate objectives in the Netherlands are a significant challenge for all of us. This includes the impact on the grid due to the increasing volumes of sustainable energy being generated. Trudy Onland has a lot of experience with the management of the operational aspects of complex processes. Her innovative and solution-driven mentality is a good fit with the Stedin organisation. In parallel, I wish to thank Judith Koole again for her strong commitment during her time at Stedin."
Trudy Onland: "There are many similarities between the challenges at Stedin and NS. Just like in my previous position, Stedin's operations continue 24/7, allowing people to work safely and be able to use electricity and gas. And just like NS, Stedin also has a central and important role in society. At the same time, Stedin is facing a major task in the form of the energy transition. I am looking forward to utilising my experience to contribute to this process."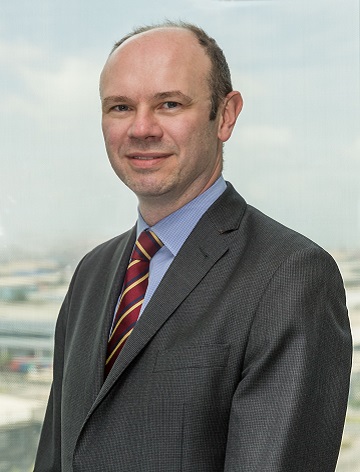 Koen Bogers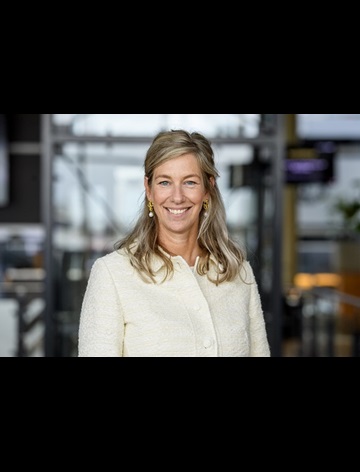 Trudy Onland