Vision
Facilitating the energy transition by focusing on (future) grid management and providing excellent service to our customers. That is our vision.
This vision means that, in the future, all business units have to be directed at supporting the tasks of the (future) grid operator. We can accelerate the energy transition by being innovative, showing leadership and providing our services well, timely and efficiently. With short processing times, customisation and good communication with customers. We want to be a transparent and independent and logical business partner for our environment. And as ambassadors of the energy transition, we aim to be an attractive employer for our employees and to continue to work on reducing our environmental footprint in our business operations with regard to the consumption of energy and natural resources.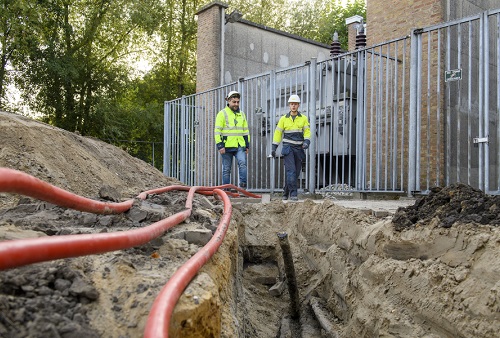 Strategy
Our mission and vision demand a clear strategy. We aim to focus on:
Better grid management
Facilitating the energy transition
Sustainable business operations
Furthermore, we aim to exercise restraint in the execution of commercial (non-regulated) activities. We only engage in these activities if the activity clearly provides added value for efficient grid management, is not already offered in the market and Stedin Group is uniquely positioned for this activity. In other words: we critically examine what we will and will not do.